As a leading manufacturer and hirer of exhibition trailers, Tow Master pride ourselves on total customer satisfaction.
Indeed, many of our customers provide superb feedback and will happily recommend us as a hospitality trailer manufacturer or hirer, which speaks volumes about the superb quality of our work and the excellent service we offer.
Our display trailers work well in any weather conditions and are easy to site and set up. Our standard models range in size from the 3 metre Nevada, up to the 5.5 metre Oregon, Colorado or California
We manufacture fridge trailers
Fridge and freezer trailers are available to hire or purchase depending on your requirements.
3 metre fridge trailers can be hired for a minimum of one day direct from our Wigan premises, or if you're further south, from our distributor near Portsmouth. TowMaster can also deliver for you. More details on our hire fleet can be found here.
2.6, 3 and 4.2 metre fridge freezer trailers can be purchased [from stock or to order]. More details can be found here.
Buy or hire direct from the manufacturer
All hospitality trailers and promotional vehicles are manufactured on site, to our own exacting high standards, so high quality is assured. We build event trailers ranging from 2 metres to 7 metres which can be custom fitted and finished to your exact requirements. If our standard ranges don't suit, we can design and build a bespoke one that does.
We also have a hire fleet. Both short and long term display trailer hire is available across the UK and Europe at competitive prices.
Many of our display trailers have considerably cut set up times for customers and are used around the UK at public and trade shows, various promotional road shows and local fairs.
So whether you're looking for a new exhibition trailer, short or long term exhibition trailer hire, or simply need to refit your existing display trailer, we're confident we can help.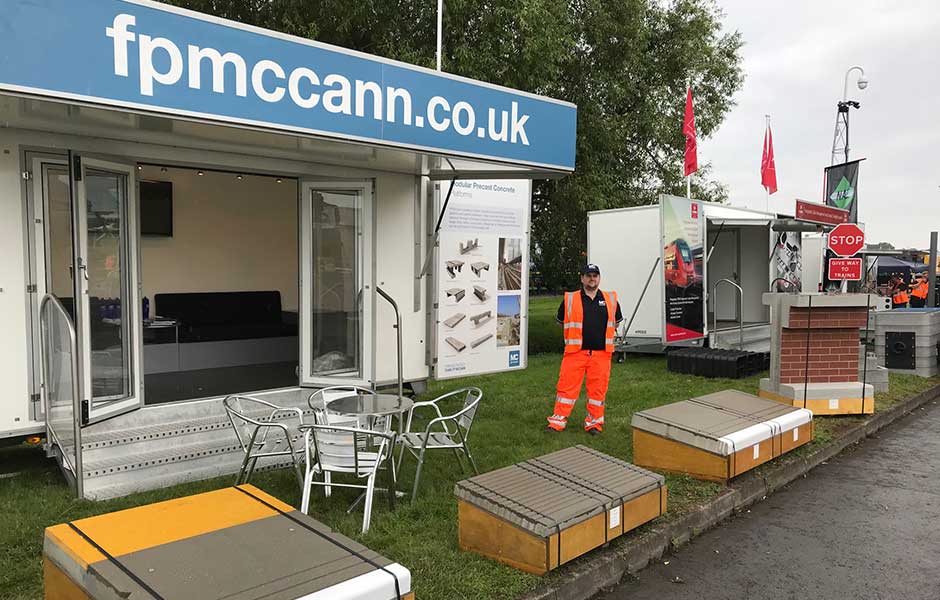 We work collaboratively with customers and don't pressure you. Customers are welcome to phone for a chat, or call in to discuss requirements, ask questions, share ideas and see what we do.
Following an initial discussion our team will draw up a design and quotation for your consideration, based on your requirements, our knowledge, technical expertise and experience of what will work for you. Once the design is agreed and you're happy to proceed, we keep you updated on progress as it's manufactured.
From your initial enquiry, through to delivery and after sales support, you'll find our team to be helpful, knowledgeable and professional. Your new event trailer will be delivered exactly to the specification, date and price agreed at time of order. You can even view your event trailer whilst it's manufactured.
Initial consultation, design and quotation are free, as are trailer hire quotes, so please contact our friendly team to find out what we can do for you today.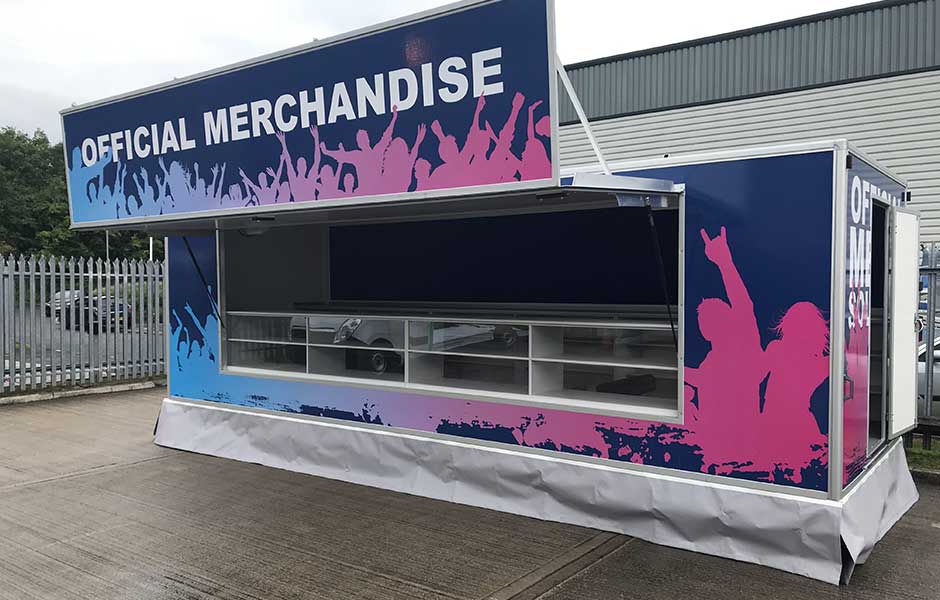 Established since 2003, Tow Master are an experienced, highly capable team, who supply to clients across a range of industries. What's more buying or hiring direct from the trailer manufacturer ensures you get a highly competitive quote. So, why trust your exhibition trailer requirements to anyone else?
This Is What We're Currently Building
Tow Master's shop floor is busy building trailers or vehicles. You can see what we're up to on the right, we regularly update this listing with details of progress, so keep an eye out to see what we're manufacturing at the moment.
Confined Space Trailer
60%
Nationwide Delivery And Collection
We deliver to and collect exhibition trailers from any location across the UK. Ideal if you have a busy exhibition schedule planned and want to hire. Alternatively, you can choose to collect directly from ourselves.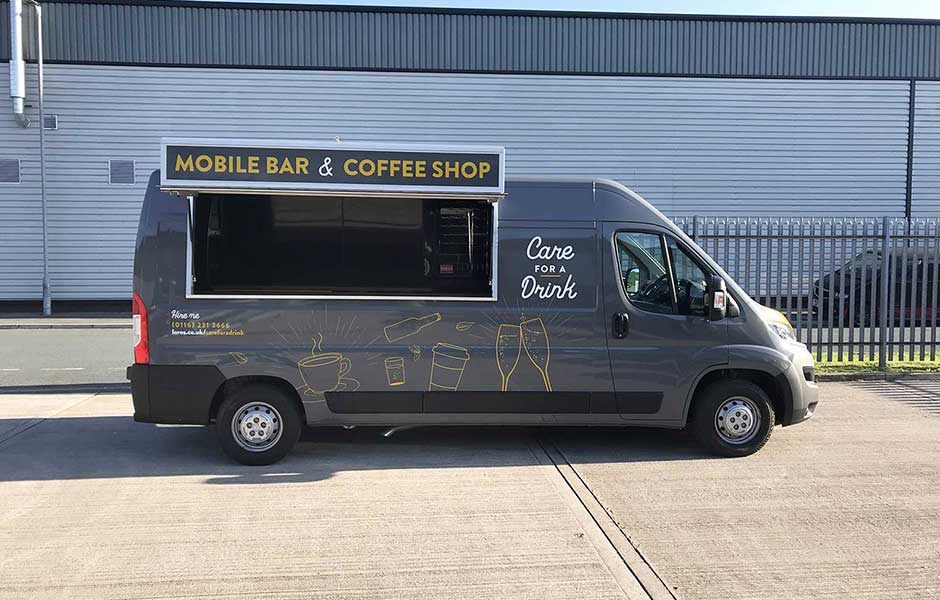 Exhibition Vehicles And Panel Van Conversions
The same expertise used in the manufacture of our exhibition trailers and display trailers can now be applied to vehicles. So if you need an exhibition vehicle, a mobile clinic, a promotional vehicle or a retail van, we can manufacture the ideal body onto a vehicle of your choice.
We manufacture motorised vehicles from 3,500 kgs to over 5,000 kgs. Every vehicle also goes through the Individual Vehicle Approval (IVA) process, ensuring it receives an individual approval certificate (IAC) as part of the production process.
The trailer looks absolutely amazing and it's been great to work with you and your dedicated team of extremely professional and knowledgeable technicians.
All trailers have now been collected. I wanted to say a BIG thank you to the team for all the support, assistance, guidance along with the production and dispatch of the trailers.

The journey has not been without its issues but all were resolved and overcome with ease.

It really has been a pleasure to work with you.
I wanted to thank you and your team for the works done from the design to completion. The team were very friendly and the team in the workshop were very keen I knew everything I needed to know and gave time for me to ask questions too. A credit to your company.
The Mobile Unit was delivered and we are very happy with the quality of the product.

Thank you for being so efficient. Will definitely recommend where possible.
Contacted the team at Tow Master for an urgent request for a trailer for an event, and could not be more helpful in getting it sorted for me in a last minute rush.
Great little event trailer, clean, comfortable, and striking graphics.
Cannot commend the Tow Master team enough for this and will definitely contact them in the future when we need an exhibition stand.
We worked with Tow Master to design and build a trailer which we used for 3 tours around the UK in 2014/15/16.

Additionally Tow Master provided driver and logistics support and we would have no hesitation in recommending them for the specification and design or any new trailer projects you may have or they can help you with hiring a trailer for a limited period for a specific outdoor touring campaign.

Equally they know the market very well, so when we needed to sell our trailer on, they handled this for us.

I have worked in events for over 35 years and have no hesitation in recommending the team at Tow Master. They are thoroughly professional and have extremely high standards in all that they do.
We are really happy with the trailer, as are our cyclists. We were very impressed with the layout, graphics and quality of the finish. We've been open through all weathers and it is standing up to the challenge very well.

As this was the first time we had bought a trailer, the team at Tow Master were really helpful. They were always very professional and very prompt in coming back to us too.

There was a collaborative approach: they were very knowledgeable on what would and wouldn't work for us and eventually we got the best solution for what we needed.
The size and build quality of the trailers is way beyond the industry standard and their pricing is very competitive. 2012 was the test case and Tow Master performed brilliantly. Moreover, the level of service and communication we received was excellent throughout: the whole team are very professional, very patient and nothing seems too much trouble. Many people have asked where our trailers come from and I've passed on Tow Master's details many times.
We wanted to buy direct from a manufacturer and Tow Master provided the best deal as regards quality of finish, styling, adaptability and value for money. And I'd give them top marks for customer service and how they handled our order.

Exhibiting with this trailer has taken our brand and company image up several notches, from say the second division to the first. I've no hesitation in recommending Tow Master and have already done to many people who've asked about our trailer.
From the moment we found Tow Master online to asking if they could just make a back body and not a full trailer they were very helpful. Their products are of fantastic quality and have greatly improved our image and extended the usability of our products. I would give them no less than 10 out of 10 for quality and service.
The quality and workmanship of our Tow Master trailer is second to none. The unit isn't heavy, it's very easy to move compared to a container – it can be pulled by a 4×4, and customers tell me it's a very nice looking unit, which has had a big impact on our business. It has helped leverage more sales and even win business from the market leaders.
Tow Master showed us previous trailers they had built and we could specify just what we wanted in terms of layout and fit. Our Tow Master trailer has had an extremely positive impact on our recruitment drive because our trailer stands out among the others at events.
Exhibiting at weekends between March and October we certainly gave the Tow Master trailers an extreme trial and they performed incredibly well. Through rain and shine I could set up the trailer – an Idaho, on my own and the flexibility of this trailer meant I could spread out the staging if the weather was fine, or stay inside if it was raining, and the trailer was always inviting to guests.
The people there care.

Steve and the team, look at what we need or want and how they can best achieve that, whether it be this van or previous issues such as breakdowns or trailers needing repairs quickly.

I've been really impressed with all areas of Tow Master's service. From handling of enquiry, demonstration and hand over of the van to finished product quality, the team delivers every time.
Overall I'm very pleased with the quality of our show trailer which looks really good and will serve us well throughout our coming show seasons.

Customer feedback has also been good and we've had lots of positive comments.

Tow Master are a fantastic team to work with and I wouldn't hesitate to recommend them if you're looking for an event trailer.
Alcedo Care are very proud to have worked with Tow Master to purchase our Exhibition and Events Vehicle which has and continues to aid our business growth.

Alcedo Care are recruiting every day of the year and the vehicle will allow us to take our recruitment strategy to the next level. With vacancies across all of our branches in the northwest including, South Cumbria, Lancaster, Blackpool, Preston, Liverpool, Southport, Wigan, St Helens, Chester, Wirral, Crewe, Bury & Blackburn, the vehicle will allow us to promote these further.
Latest From The Blog
karen
10 of the best trailers and vehicles 2022 – A bumper list This has been a busy year for Tow Master, so we've put together a list [...]
karen
Event Trailer Versus Exhibition Vehicle Are you considering buying either an event trailer or an exhibition vehicle? Are you wondering what the difference is [...]
Towmaster
10 Best Trailers Ever Built You've no doubt seen 10 of the best lists many times before, but we doubt you've seen many of these [...]
TIME TO PLAN YOUR OWN TRAILER
If you're ready to plan your own trailer or vehicle project get in touch and let's make a start.