Trailer graphics and decals enhance brand image, which is extremely important to any business and the success of your events or promotions. An exhibition trailer or vehicle gives plenty of opportunities for branding.
There are two options for exhibition trailer graphics:
Slide in graphics panels for the logo board and wings (Reusable and an ideal solution for hire trailers)
Vinyl graphics which can be applied to the exterior and, if required, the interior of the trailer/vehicle as well.
You can choose slide in graphic panels, vinyl wrap or cut vinyl graphics for mobile exhibition trailers. These can have a stunning impact, making you stand out from the competition. This ensures your brand is easier to find on a busy showground, retail park, festival or roadshow tour and instantly lets your customers know who you are and what you do.
Whether you're buying or hiring from us, we offer a bespoke service that can enhance the look and potential of your exhibition trailer graphics. Many of our customers take advantage of this service and since we can handle it all that makes it stress free for you.
Most of our vehicle and trailer graphics and decals are printed from customer supplied artwork, but we can also work with a design brief to create the graphics for you. All our graphics and decals are fully laminated for a long life without fading. So, whether you just want to showcase your company name, or need a full vinyl wrap, we can arrange everything from the design stage through to the fitting. We can arrange to have vehicles wrapped as well.
Our graphics gallery, showcases a selection of some of the most striking exhibition trailers and vehicles we have arranged graphics or decals for previously. Take a look and see what we can do for you.
Over 20 years manufacturing experience
Efficient production times
Excellent quality
Competitive pricing
Collaborative sales process
12 month back to base warranty
Trailer Graphics Example
Exhibition trailer graphics added to trailer wings and logo board.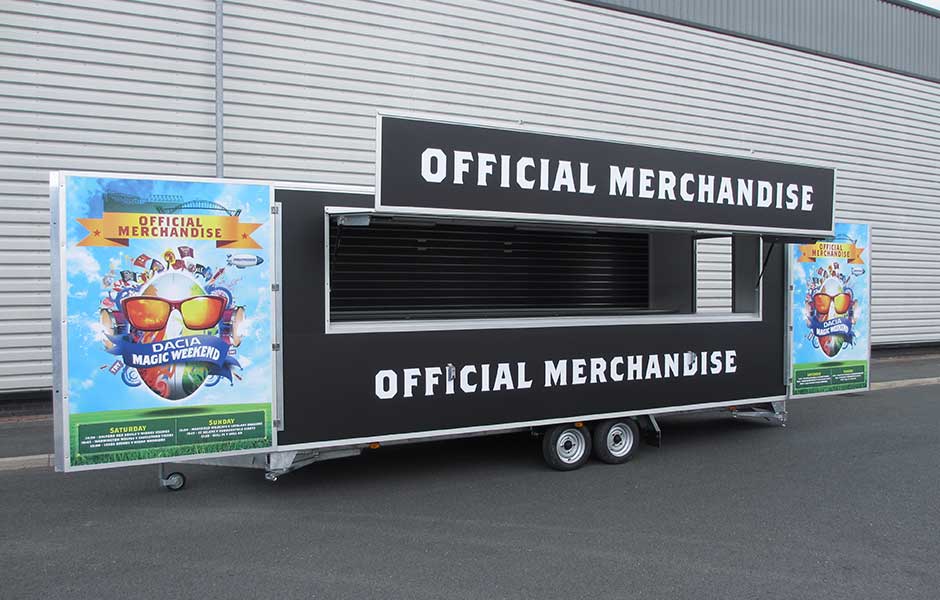 Trailer Graphics Example
Trailer graphics attached to large 6 metre retail/merchandising trailer.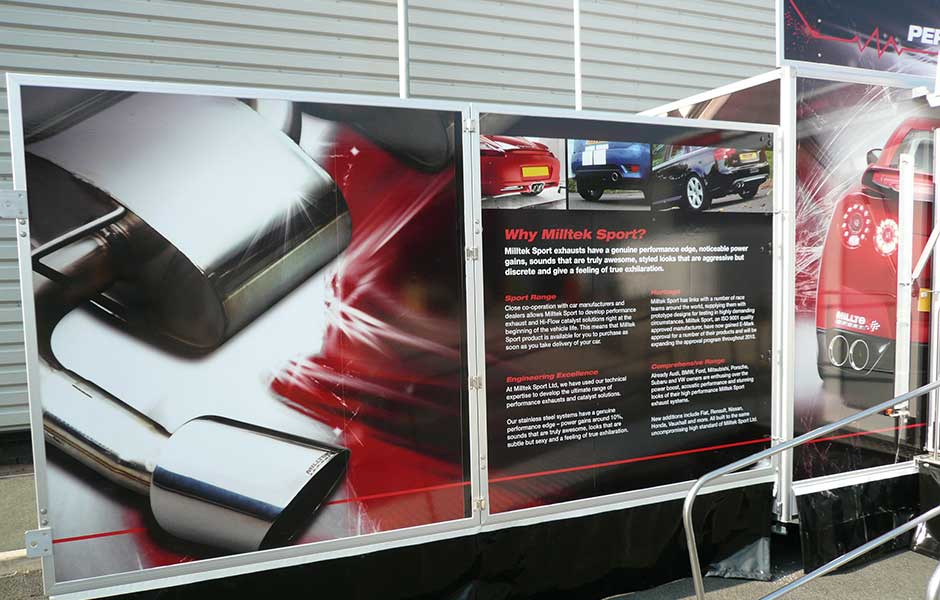 Trailer Graphics Example
Graphics for mobile exhibition trailers shown on a double wing.